Guangdong Kotion Electroacoustic Technology Co.,Ltd
Tel:13580798516
Fax:0769-86729009
Hotline:400-180-2096
E-mail:anna@kotion.cc
1. Advisory Services.
If users encounter any problems in the process, they can call: 400-9955-829 consulting.
Sweep the code to pay attention to the official public number to consult or apply to join the official QQ fan group (641095986).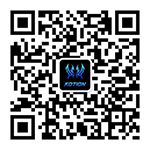 2. Warranty Service.
Since the date of sale, under normal use, if there is quality failure of the product, the user can return the product within 7 days of purchase without any reason, one month quality problem replacement, one month to one year quality problem warranty service.
If the following reasons, we do not provide replacement/warranty service.